Hello everyone,
and welcome to the 3rd part of the German-is-easy Online Course.
In the last episode we have talked about how to conjugate pretty much any verb in German.
But there are 9 verbs that are somewhat special, because for them, the system we learned doesn't really apply.
I guess that's fair because they're also the most important verbs. Here they are
sein (to be)
haben (to have)
wollen (to want)
können (can, to be able to)
müssen (must, to have to)
dürfen (may, to be allowed to)
sollen (shall, be supposed to)
mögen (like, may)
wissen ( toknow)
Today, we'll go over them one by one, see how they conjugate and get a bit of trivia for each.
And just so you know… this will be a loooooong article.
Just what you need for a loooooong day in quarantine, right?
Right?!?!
That's the spirit.
So, let's start with the two most important ones, haben and sein.
Because those are the main helper verbs and we need them to form the past tense.
sein
Most of you probably know that sein is the German verb for to be.
And it's the only REALLY irregular verb German has….
ich bin
du bist
er ist
wir sind
ihr seid 
sie sind
(forgot the audio for this one, my apology :)
And actually, it's the same in English. I mean, not the same forms, but English to be is just as "chaotic".
to be – I am – he is – I was
These forms have virtually nothing in common. And there's a surprising reason for that.
To be as well as German sein and their forms are actually a mix of several verbs that are about being in some way.
The German ich bin for instance is related to English to be. The forms are and is(t) as well as the German sein (with the  "e" missing in the beginning) come from a different root – the same rot as the word essence. And the past forms was and were were taken from a third verb
But you don't really have to remember all that. I just thought it's interesting to know WHY these two verbs are such an incredible patchwork.
What matters is that you remember how to conjugate it. And in fact, you can start right now, because we'll do our first little quiz :)
That's enough for now, but we'll mix in more later as we train the other verbs.
Because my didactics are very strong, you know :).
Anyway … moving on.
haben
Haben is the other really important helper verb but it's way less irregular than sein. In fact, it's almost regular except for one little change. Can you spot what it is :)?
ich habe
du hast
sie hat
wir haben
ihr habt
sie haben
The color gave a pretty strong hint. The irregularity here is the missing b for the second and third person singular. With the system we learned last time, it should be du habst and er/sie/es habt, but the b is not there. I can't tell you why, to be honest. Pronouncing bst or bt does need some effort, and maybe the word was used so much, that the b got washed away. Whatever the reason may be, thankfully there is this famous Rammstein song "Du hast" – if you know it, then that's a good way to remember the form.
And even if not, it's really not that big of a deal. Just make sure to NOT say hast for third person (er/sie/es). It probably rolls off the tongue easily, because it's he/she/it has in English, but in German… no s.
That said, let's get right into some practice
Cool!
So now that we have those two out of the way, let's get to the small group that really does have its own set of endings. Which in textbooks and courses is often referred to by the term modal verbs.
German Modal Verbs
And a few thoughts on that first.
Teachers and books use this term like everybody automatically knows what it is. But don't feel bad, if you don't. Why would you?
And the term doesn't actually refer to the same verbs in all languages.
You see, German and English modal verbs are not the same.
Example: To want is NOT a modal verb in English, ,its German translation wollen IS a modal verb. So if someone kind of just throws around the term modal verbs, you could totally ask which ones they mean… German or English?
And what's also interesting is that the English Wikipedia, no doubt written by nerdy linguists, claims that French and other Roman languages don't actually have modal verbs. And yet French courses do talk about French modal verbs like it's canon.
So while being used as if it were a clearly defined term, in reality, "modal verb" is rather blurry.
There are not simply  THE "modal verbs". There are just "English modal verbs" and "German modal verbs" and they are not the same.
Now, that said, except for wissen, the verbs we'll talk about now are the German Modal verbs.
And as I said, they conjugate slightly differently.
For one thing, the endings are a little bit different.
lern-

en (normal verbs)

 soll-

en (modals)

lern – e
lern – st
lern – t

lern

–en

lern

–t

lern

–en

soll –
soll –

st

soll –
soll – en
soll – t
soll – en
Not that bad, right?
The only difference really is that the ich and er/sie/es-forms don't have an ending and look the same. We'll actually also need this system of endingslater on, once we get to the past tense, so I recommend you really think of it as a second system, rather than just as a bunch of exceptions.
But anyway, it's not the only thing that makes the special verbs special.
There's also a vowel change. 
All the special verbs except for sollen change their stem-vowel for ich, du and er/sie/es. And it's not a minor shift like we learned last time. You know… like schlafen that changes to schläfst, for example.
This time, we're talking real change :).
What we'll do now is look at the special verbs one by one, see (roughly) what they mean and look at the vowel change.
können (kann- )
Können is the German brother of can, and this relationship is especially obvious in the stem change because ö goes to a.
Here's the conjugation:
ich

kann


 du

kannst


 er

kann


wir können
ihr könnt
sie können

As we just learned, the plural forms behave completely regular, but for the singular forms, we have the stem change and the slightly different endings ( [-] , [st], [-]).
As far as meaning goes, können is more broad than can, because it's also the common translation for be able to. And just like can, it also extends into the realm of having permission.
The context usually makes it clear, what the focus is, but Germans sometimes do goof around with it. Like in this classic
Thomas : "Kannst du mir sagen wie spät es ist?
Maria:      "Ja… … … "
Thomas:  "Und?"
Maria:       "Was?"
Thomas:  "Wie spät?"
Thomas wanted to know what time it is, but here, Maria misunderstood on purpose and answered whether she is capable of telling him what time it is.  That's one of the things Thomas really really likes about Maria. Her great, original sense of humor.
I'm kidding of course. He hates it when she does that.
Anyway, können often combines with another verb and this actually brings us to a really really really important new bit of info about German sentence structure.
Behold:
I can

speak

German very well.
Ich kann sehr gut Deutsch sprechen.
I think you all know what I mean… while in English, like in many other languages, the second verb comes right after can, in German it goes to the end.
And if you think back to last time, this is actually nothing new.
Do you remember the prefix verbs? It was the exact same thing there.
Ich stehe um 10 auf.
I get up at 10.
Ich kann sehr gut Deutsch sprechen.
I can speak German very well.
Because this is a universal feature of German: as soon as our verbal phrase has more than one part, the part that carries the ending sit in the "normal" spot, and the rest goes to the end.
We've had it with prefix verbs, now we see it with modal verbs, and we'll see it again when we talk about the past tense. It's not a weird special rule – it's a core characteristic.But we'll explore that more later in the course, once we get to word order.
For now, just remember that the combination of a modal verb with a normal verb behaves just like a prefix verb… one part stays put, the rest goes to the end.
It will take a while to get used to it so you will make mistakes. And that's fine, people will still understand you. But please try to get it right, because it's such an important feature.
Use the rhythm as a help. German often has this really crucial element at the end… a punch line if you will. That's a different flow than English.
But anyway, here's another example…
Thomas kann sein Bier mit einem Feuerzeug aufmachen.
I can open his beer with a lighter.
And now, it's your turn again :).
Cool.
Moving on to the next one… and here, we'lre in for some confusion.
wollen (will-)
And I know what your brain is thinking. But it needs to stop!
Ich will does NOT mean I will.
It actually means I want.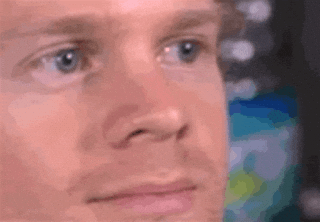 And this makes perfect sense if you think of the English noun the will. Like… the will of the people. That's about what people want.
The English word will just slowly shifted. Like… maybe at first people just wanted to sound very determined. Like…  "I want to have a beer and you can't stop me". And then fully focused on actually making a statement about the future and completely lost the notion of wanting.
Anyway, the German wollen means to want and it could be really confusing if you use it as a translation for the English verb will. So my pro tipp is : don't do it.
#helpful.
Seriously though… just try to associate German wollen with  free will. Or volition, if you will.
Anyway, here's the full conjugation:
ich will
du willst
er/sie/es will
wir wollen
 ihr wollt
sie wollen

And here it is in a couple of examples.
Ich will ein cooles Fahrrad.
I want a cool bike.
I want

to drink

 a cold beer.
Ich will ein kaltes Bier 

trinken.



And as you can see, the stucture is the same a for können. So if we have a second verb, it goes to the end.
Cool, quick practice and then we'll get to the next one.
müssen (muss-)
Also this one looks familiar. And in this case, it's not a trap. Müssen means must and it's also THE translation for to have to. Don't try to translate that with haben.  It can work sometimes, but it can also be really confusing.
Müssen is the way to go for obligations.
Ich muss jetzt

gehen

.
I must

leave

now.
Ich muss morgen zur Universität

gehen

.
I

have to

go

to the university tomorrow.
As you can see, for the vowel change we just have to go from ü to u, and müssen could be a piece of cake. If it wasn't for this one issue.
It is about what happens when you negate the verb.
Take a look at these two sentences.
I must open the window.
I have to open the window.
They're pretty much the same, right?
Now let's see what happens when we negate them.
I mustn't  open the window.
I don't have to open the window.
Now, they're different.
The first one tells us that there is an obligation to NOT OPEN the window. We must leave it closed.
The second one on the other hand tells us that there is NO obligation to OPEN the window. It's okay if I leave it closed.
And German müssen actually behaves like to have to.
So this sentence…
Ich muss nicht das Fenster

öffnen

.
is a translation for the second sentence, NOT for the first one.
Let's do another example. Take this sentence:
Du musst nicht

abwaschen

. Ich mache das später.
Does that mean that you must not do the dishes or that you don't have to do it?
Exactly, it's the latter.
If we want to actually express must not, then we need dürfen. We'll get to that next, but first I want to tell you about one particular useful phrase with müssen…
Taken literally, this is a casual sounding "I have to", and the meaning is clear to everyone… it means that you need to go to the bathroom.
Cool. So now before we get to the next verb, it's time for another little quiz.
What? Oh, you wonder about the full conjugation for müssen?
Well, as I said… it's time for another little quiz ;).
dürfen (darf-)
This word doesn't really have a relative. The core meaning is "to have the permission to do something". So it could be translated to can or may. I'd say dürfen is less formal than the English may. German kids would ask for permission using dürfen.
Mama, darf ich heute abend fernsehen?
Mom, can watch TV tonight?
"Mom, may I watch TV tonight?" sounds a bit odd to me… but then again I am no native so this might be bullshit. Anyway, just to make sure… dürfen does not mean may in sense of "It may rain." It really only means "to have the permission". In spoken German you can always use können instead, so dürfen is not that extraordinarily useful but still it is good to know.
In der Bar kann man rauchen.
In der Bar darf man rauchen.
In this bar one can/may/is allowed to smoke.
Just as können, dürfen sometimes stands alone because the verb haben is skipped.
This sounds really childish though and you shouldn't use it at all.
Now here is the complete conjugation:
mögen (mag-)
This verb is also very important and you will need it every day. It has the same origins as the English may but the real meaning of mögen is to like. Hmm… let's say it again to give it some more attention from you … it's not like I don't know that you are all on Facebook while you're reading this. To like in German is mögen.
Ich mag dich. Magst du mich auch?
I like you. Do you like me too?
This works straightforward for everything pretty much so I won't give more examples but rather have YOU translate the next example. It is not easy and you sure need to do some research on-line but it is doable. And as a special little treat the first one to post the correct answer in a comment will get a six pack of beer … at some point… from someone… probably in exchange for money or friendshippy behavior. So here is the phrase:
Yeah, that'll make you think … :).
Just for completion here the complete conjugation for mögen:
sollen – soll
Sollen is the only one of the special ones that does not change its vowel. It is the least important of all of them, and often people find it difficult to get the meaning. Technically it is related to shall,  but this relation really only works with the past/conditional should which is sollte. These 2 mean the same but shall and sollen don't … at least not enough.
Sollen means an obligation or constraint that is inflicted by a human being. So sollen is the same as müssen, but müssen is broader. Sollen always includes that someone told you so. Thus it also includes the option of disobedience. Something you musst do might be at times inevitable. Something you sollst do, is always up to you in the end.
Mein Arzt hat gesagt, ich soll viel trinken.
My doctor said, I have to drink a lot.
Ich bin aufgeregt. Ich soll morgen ein Referat halten.
I am nervous. I have to do a presentation tomorrow.
Soll ich Thomas zu meiner Party einladen?
Should I invite Thomas to my party?
Now sollen can definitely be replaced by müssen all the time. So as long as you understand it, that is enough for now. But we will meet this again when we talk about past and conditional so don't discard it completely.
The complete conjugation is boring so I won't it here :).
 wissen – weiß
So far, all the verbs we discussed are German Modal verbs but wissen is not. However, for some reason it is the only non-modal verb that conjugates like them. Maybe the regular verbs have sent a spy to the special ones to see what they are up to or it is some kind of union thing going on. Anyway, wissen doesn't only conjugate differently, it is also uuuuuuuuuuseful. Actually if you can only remember one word of all the verbs here you should remember wissen. Because basically it allows you to express that you don't know anything else.
Ich weiß nicht.
I don't know.
So wissen means to know… and now comes a huge but…
ONLY IN SENSE OF TO KNOW A FACT
To know translates to either wissen or kennen, depending on what it is that you know. Persons, movies, books, songs… all these things that are not really facts work with kennen. You cannot wissen a movie or person. You can know how the movie was and who the person is but not them as a whole.
Kennen could also be translated as to be acquainted with.
The boundaries between the 2 verbs are blurry and there are many situations where either is proper. I don't want to get too much into detail here but I might write a post on the difference between the 2 soon.
Let's do some examples with wissen.
Wissen sie, wann der Bus kommt?
Do you know, when comes the bus?
Ich weiß viel über Berlin.
I know a lot about Berlin.
Ich weiß, dass ich nichts weiß.
I know that I don't know anything.
"Chris ist ein Idiot"
"Ich weiß…"
"Chris is an idiot."'
"I know…"
Now all of you are probably gnawing fingernails wondering what letter that is.  It is called "s-z" (ass-tsat) or sharp s or, and this is my personal favorite, Rucksack-s. A Rucksack is a backpack so it is an s with another s in its backpack. Anyway, it is basically a double s. As your keyboards probably won't have ß, go for ss.
So… wissen changes its vowel to ei and that is pronounced "uy". The complete conjugation is:
Sentence structure and wrap up
So this is it… these are our special verbs, with their oh so special conjugation and their even more special vowel changes. Just a quick reminder:
wollen – will
können – kann
müssen – muss
dürfen – darf
sollen – soll
mögen – mag
I want to say a few words about the word order in the sentence before we call it a day. In the last post  I have already explained one of the most important concepts of German sentences. The main verb, the conjugated one, is at position number 2. All the leftovers pile up at the end. In the last post our leftovers were these little prefixes like an, auf or ein. With the verbs discussed today you will also often have leftovers but this time it's other verbs.
I want to drink

a cold beer

.
(I really do, but that would require me to go to the gas-station)
Ich will

ein kaltes Bier

trinken.
Today, Thomas  

has

to

clean

his dirty kitchen

.
Heute muss Thomas

 seine dreckige Küche

putzen

.
Kannst du

mir vielleicht bis nächste Woche 10 Euro

leihen

.
Can you

maybe

lend

me 10 Euro till next week

.
Now you may ask "And what if the sentence is really really long…like REALLY long?" And German will answer "Size doesn't matter, you must not say the leftovers prematurely."… yeah, German is a dork sometimes…
Here is an example. for a loooong sentence.
Thomas kann morgen

nicht

mit seiner Freundin Maria,

mit der er seit 2 Jahren zusammen ist

,

zu der von allen Kritikern gefeierten Aufführung von Hamlet ins neueröffnete Theater

gehen

.
Thomas cannot

go

to the critically acclaimed representation of Hamlet in the new theater with his girlfriend Maria

whom he has been dating for 2 years

.
Famous and well renowned students of the German language have declared that this … sucks.
And I have to admit that it looks scary. But once you are used to it it is fun. The sentence or phrase has a defined ending, no matter how it looks. If you cut the part how long he has been dating her, the German sentence is just shorter but still ends the same way. This verb-at-the-end-thing really gives some gravity to the end of the sentence. It doesn't just end at some point. It ends with whats most important. This is also a reason why German politicians appear to be very good listeners. Truth is, they just can't interrupt, because they can't know what the other one is saying…. sure… you can anticipate a LOT. But a German needs this final verb. It makes him feel well. If you forget it, it will feel incomplete, if you say it too early your sentence is not that interesting anymore.. there is no more suspense in it.
Even if it makes your brain bend,
put the verb's leftovers at the end.
Yeah… that is so poetic. I think we're done for today… the words in this article are ESSENTIAL for German, so make sure you understood everything. If not it is probably because the explanation sucks. Just leave me a comment and I'll see to it. But now I'll look into this whole gas station plan… if you do not know what I am talking about you have so not read the examples ;).
Next time, we will talk about how to ask questions… in German.
Till then take care.